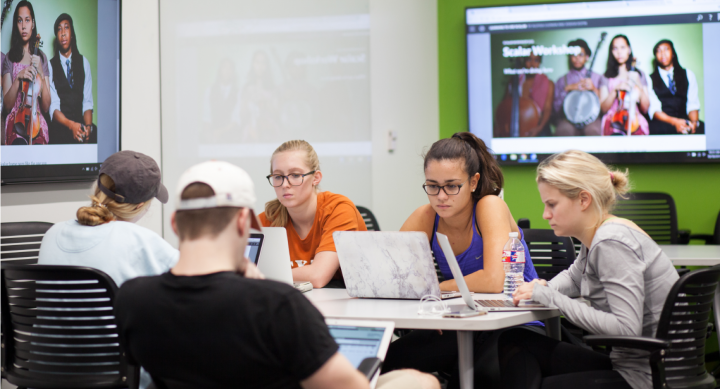 Workshops at the University of Texas Libraries are free, drop-in workshops on topics related to research, digital tools and more. All workshops are free, open to everyone and located across Libraries locations. Workshops with invited speakers or co-organized with outside institutions may be subject to registration fees. Non-UT affiliated persons can connect to our WiFi network through the UTGuest network or EduRoam.
Are you looking for an effective way to organize your research? Are you tired of typing out your bibliographies and citations by hand? Try learning Zotero! Zotero is a free, open-source citation manager. This workshop will cover how to build and organize your personal library, import citations from library databases, and create shared libraries for collaborative projects. Light snacks will be provided.
This workshop is the first workshop in our Zotero for the Humanities: Research Essentials Workshop Series.
If you'd like to follow along with the demonstration on your own device, plan to have Zotero and Zotero Connector (the browser plug-in) or Zotero iOS installed on your device before the session. This workshop will be taught in macOS and iOS.
Location: PCL Learning Lab 3 (PCL 2.350)
Whether you are a new user of EndNote or need to brush up on your skills, this is the workshop for you!  EndNote is a sophisticated reference management tool that allows you to:
import references from multiple sources
organize the references in a logical and efficient manner
find & attach full text articles, and create notes in those articles
easily facilitate citation tasks within your manuscript in thousands of reference/journal styles at the click of a button
If you want to have an interactive experience, you should download and install EndNote before attending the workshop. You can purchase EndNote for a discount through the Campus Computer Store or get a 30-day free trial to EndNote.  If interested in getting a head start before the workshop, take a look at the UT Libraries' EndNote guide.
Questions about this workshop? Please contact the organizers: Imelda Vetter, Larayne Dallas, or Genevia Chamblee-Smith.
Registration is required for this virtual workshop.  Register here: https://utexas.zoom.us/meeting/register/tJcqceisrjsoH9JFRzKQ5RaB4a2IhrjN9hYD
A literature review is an important part of many writing and research projects. This workshop will provide a structured approach to conducting a literature review, including help identifying where to search and recommending tools to get organized. This workshop will be held virtually on Zoom.
Register in advance at this link.
After registering, you will receive a confirmation email containing information about joining the meeting.
Though this workshop is interdisciplinary and can be valuable in many different fields, the organizers are primarily STEM-focused librarians. If you have any questions, please reach out to the organizer, Hannah Chapman Tripp at hchapmantripp@austin.utexas.edu. 
Contact Us
Location:
Perry Castañeda Library
101 E. 21st Street
PCL 1.342