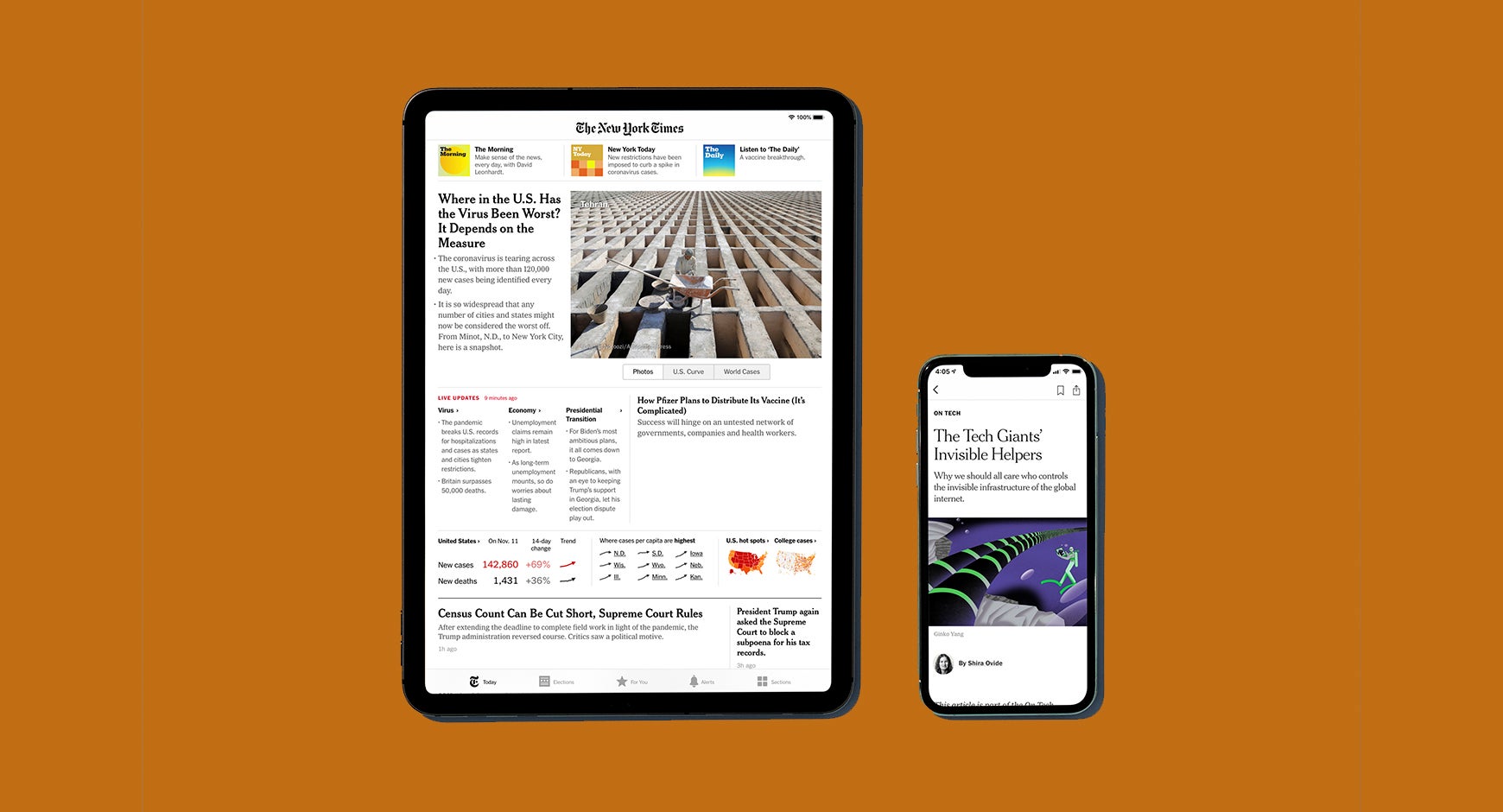 The University of Texas Libraries has obtained access to the New York Times on nyt.com as a campus-wide library resource. 
The New York Times (NYT) requires a paid subscription for full access to its website, NYTimes.com, and to the publication's mobile apps. The Libraries' subscription to the New York Times on behalf of our users will provide Academic Passes with a new registration.
Included in the Libraries' subscription are:
1851 to current day and all updates
Cooking, Games, and The Athletic 
International, Spanish and Chinese editions
All NYT produced videos, blogs, newsletters, subscriber events
Teaching and learning tools with 16 discipline channels, curated articles, discussion questions, co-curricular activities
Access through web browser and personal devices/mobile app
Important details about accounts and the institutional subscription are included on the New York Times Libguide, and there are specific requirements for users to claim access. Users with existing individual NYTimes.com accounts are required to cancel existing accounts before claiming an Academic Pass to utilize the university's subscription, and cancellation options are limited to email, phone and chat. 
Student subscriptions are valid through the graduation date entered at sign up. Faculty/staff subscriptions are valid for four years, at which time you will be prompted to claim a new pass.
Additional instructions for adding NYT Cooking, Games and the Athletic to your account are available on the Libguide, and each module has to be added separately once an account is established. 
Have questions? Ask a Librarian.