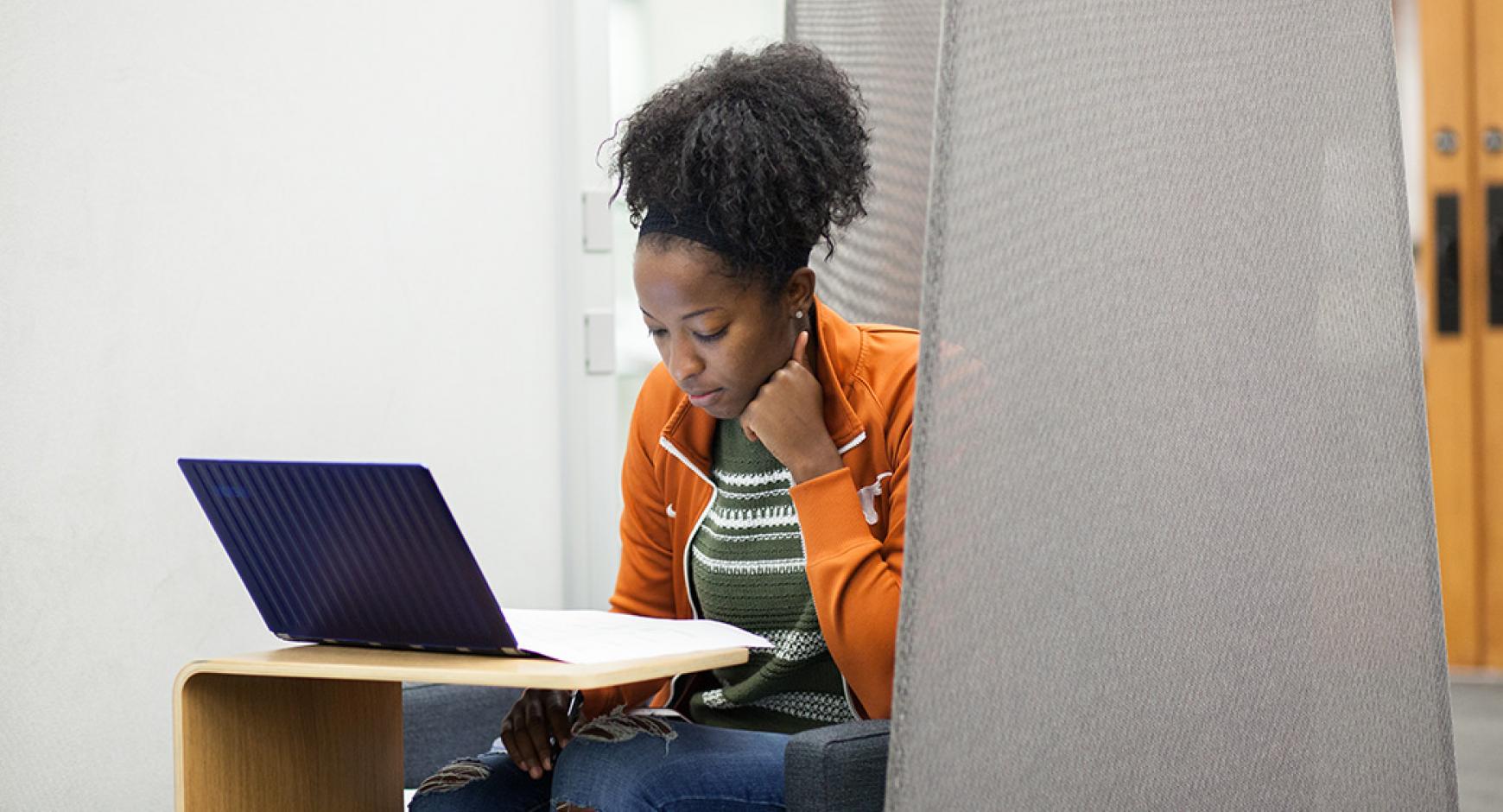 Late last fall, the Lebermann Foundation contributed $250,000 for the creation of the "Lowell H. Lebermann Jr. Endowment" to enable the UT Libraries to keep apace of ever-evolving technology, provide funding for modifying spaces and services to the changing natures of learning and pedagogy and help to support, preserve and disseminate unique research and scholarship on the Forty Acres. In addition to bolstering technology, space and resource enhancements, a portion of the Lebermann endowment will be used to support open education initiatives related to those bolstered by another recent gift from the Tocker Foundation.
"We're extremely grateful to the Lebermann Foundation for the establishment of this endowment," says Vice Provost and Director of Libraries Lorraine Haricombe. "Libraries are in the midst of an era of transformation that requires the sort of foresight and generosity of such philanthropy, and this gift will help to ensure that the University of Texas Libraries will be able to continue providing students, faculty and researchers with the most up-to-date technologies and resources."
The Lebermann Foundation of Austin was created by former University of Texas System Regent and Plan II alumnus Lowell H. Lebermann Jr., who was a figure in Austin's philanthropic community from the 1970s. The foundation has made previous contributions to a number of beneficiaries at the university, including the Dell Medical School, the Harry Ransom Center, the Ladybird Johnson Wildflower Research Center and Plan II.
"These funds are pivotal," says incoming chair of the UT Libraries' Advisory Council Greg Lipscomb. "They will catapult the UT Libraries into the national leadership of making class materials, including textbooks, affordable and accessible to all. Lowell Lebermann was a public man and he would be pleased to see that the public forum of learning has been widened and democratized. This is a great day for Texas and the Lebermann Foundation."