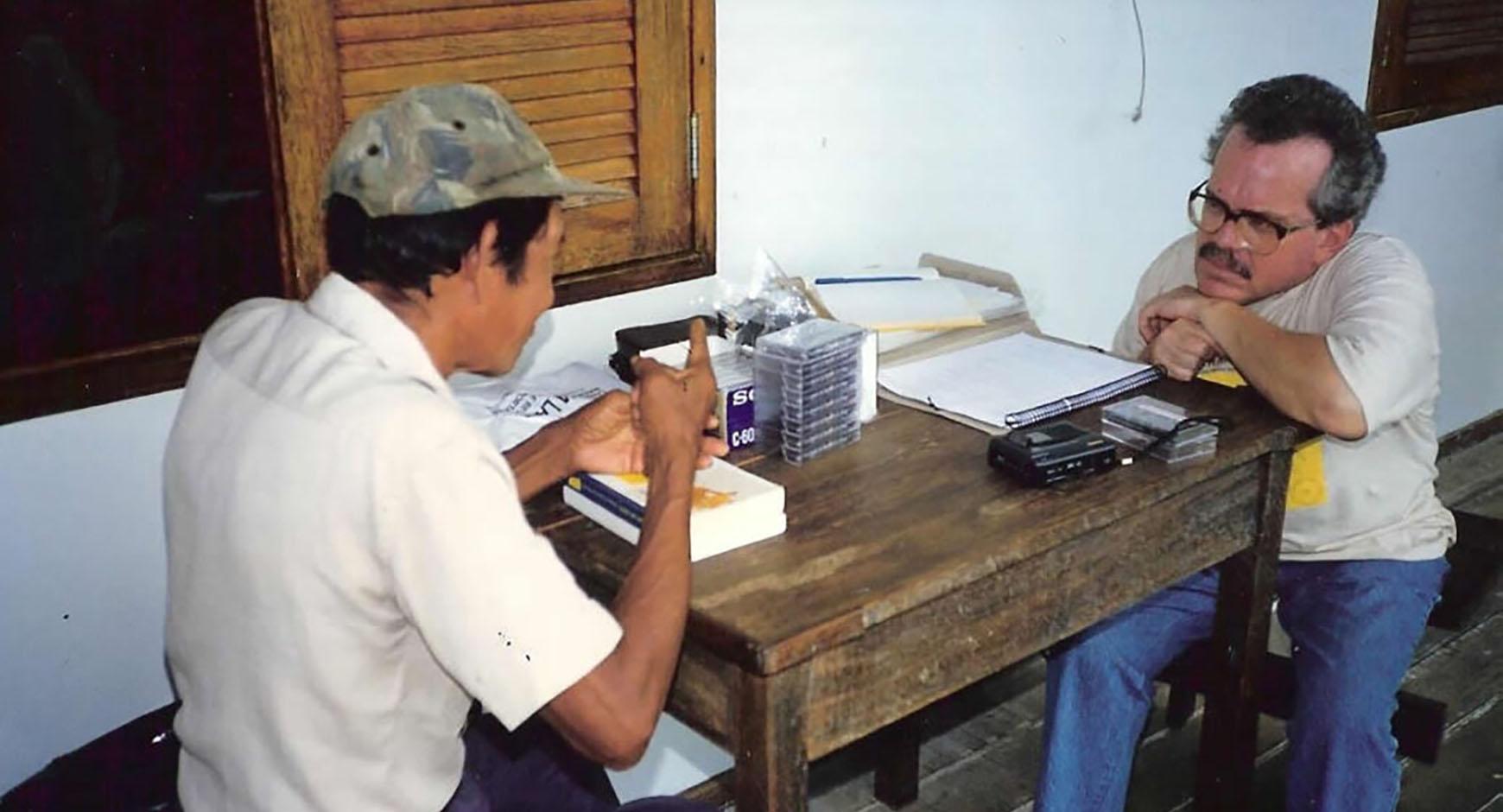 The Archive of the Indigenous Languages of Latin America (AILLA) is pleased to announce the opening of the Baniwa of the Aiary and Içana Collection of Robin M. Wright. The materials in this collection cover research Wright conducted from 1976 to the present among the Baniwa, a northern Arawak–speaking people who live both in villages in the Northwest Amazon and in urban contexts. The digitization was funded by a grant from the National Endowment for the Humanities (NEH).
During his career as an academic researcher and activist in Brazil and the United States, Wright has focused on the history of the Baniwa people and their religious practices, including shamanism, prophet movements, and evangelization within the region, publishing several books on these subjects.
The collection is multimedia, consisting of over 81 hours of audio, 16 hours of video, and 2,300 scanned pages, and includes a large amount of analog material that has been digitized and made accessible to indigenous communities and researchers.